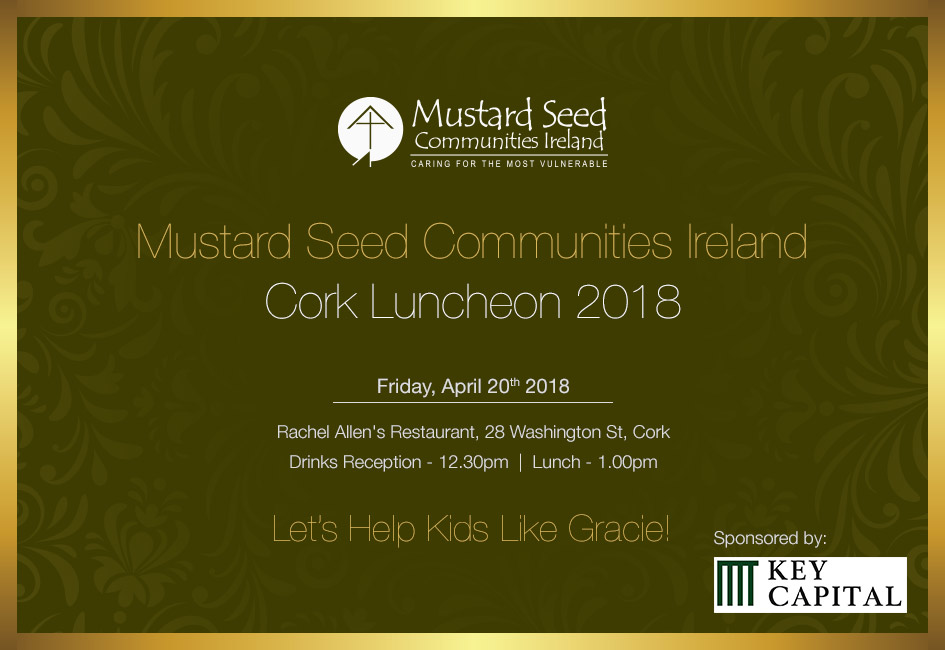 About Gracie:
Gracie is an adorable little girl and the youngest resident in the care of Mustard Seed.  Gracie, together with 21 other children with disabilities, live at Sophie's Place, one of Mustard Seed's first residential homes in Jamaica – which opened in 1997 and was funded by Irish donors!  Sophie's Place also provides housing for volunteers.  Ireland's first volunteer group stayed at Sophie's Place in 2017 and experienced the reality of life for abandoned children living with disabilities.
What the Irish started over 20 years ago in Jamaica has had an incredible impact on the lives of so many children. Accommodations and specialized care facilities at Sophie's Place are now in urgent need of update and repair.  Help us to continue what we started.  Join us on April 20th for a special lunch to raise vital funds to provide a better future for Gracie and the children at Sophie's Place.
The Cork lunch will bring together those who share the same common goal, to help those who are less fortunate.  This promises to be an event not to be missed and a great day out. We hope to see you there.
Contact us for more information about the Annual Lunch!
All fields are required to be filled.