Annual Mustard Seed Luncheon
The Annual Mustard Seed Lunch will be held on Friday October 12, 2018 at the Mansion House in Dublin. This years event is proudly sponsored by The Sales Institute.
This event now brings together almost 500 people, with everyone sharing the common goal of helping the less fortunate, and particularly, disabled and disadvantaged children in developing countries.
Sincerest thanks to everyone who supports the event and our cause.
We look forward to seeing you there!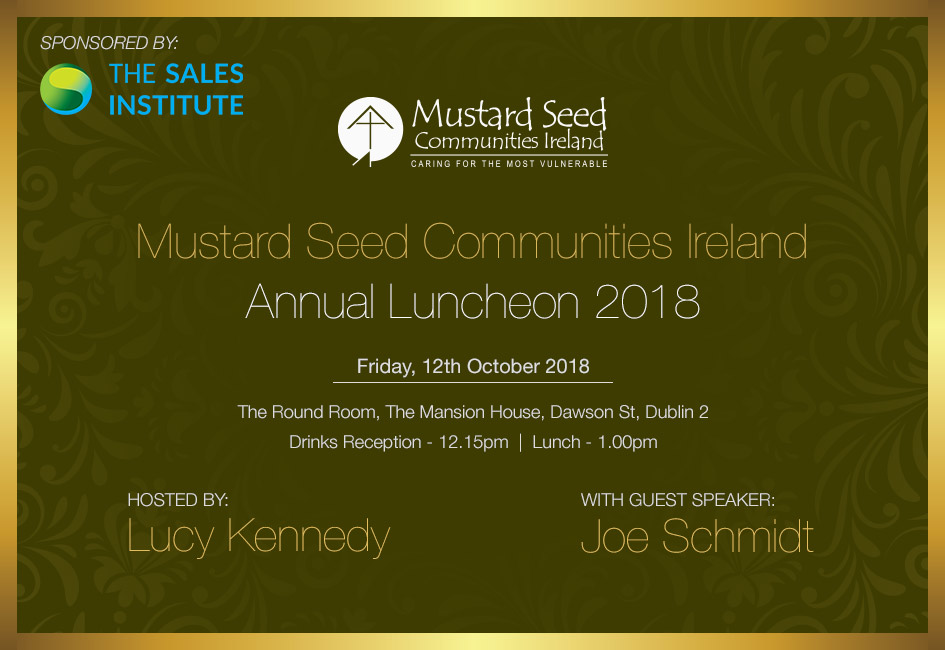 Contact us for more information about the Annual Lunch!
All fields are required to be filled.